Dixie Ballerina
Hailey Clement & Destiny Fleming artists
Destiny Fleming model
Mycologistical
The Fungals
Bonnie Obremski & Sue Ohlson models
Tatterjack
Dennis Potter artist
Rico Quirindongo model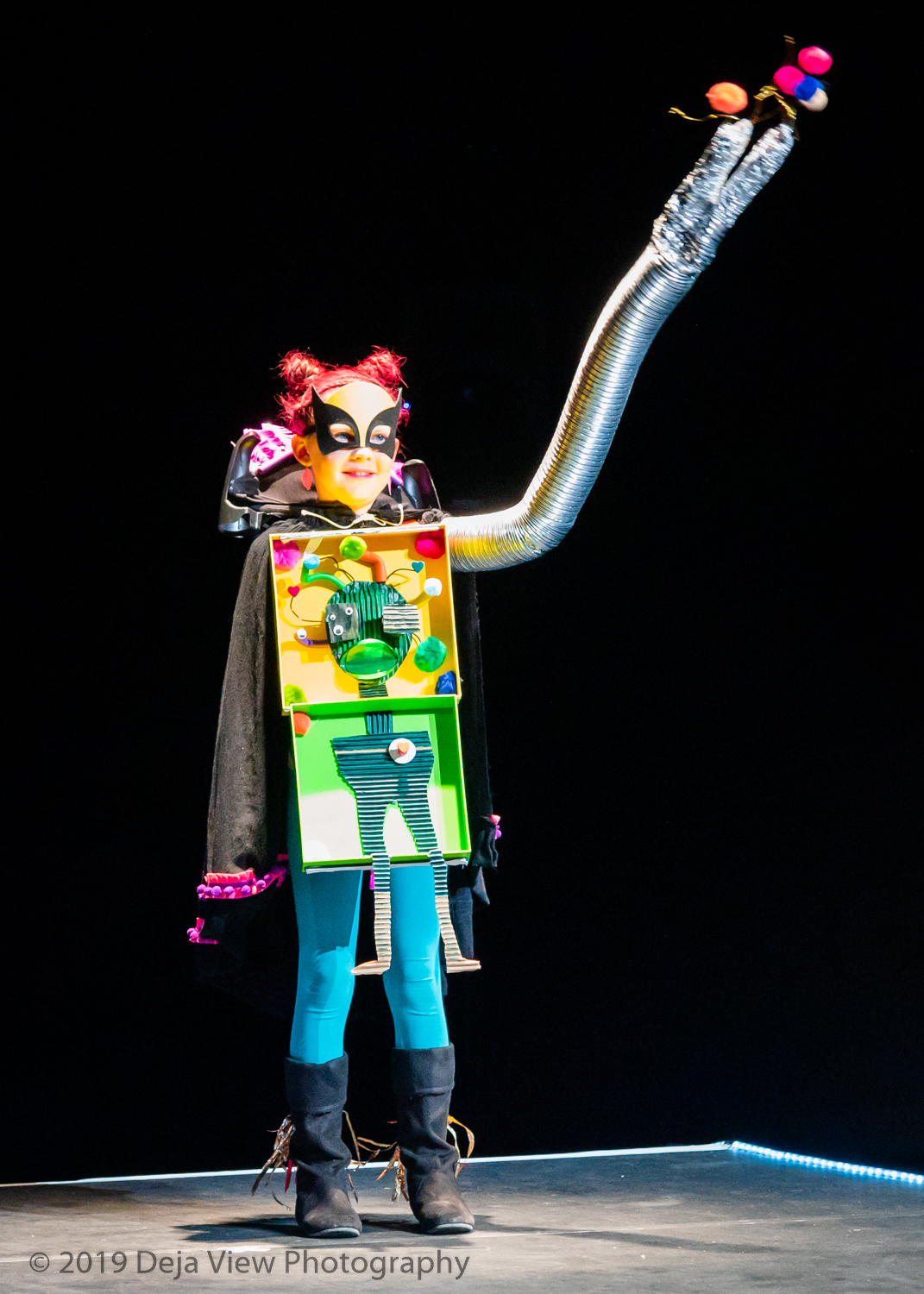 We Have Feelings Too
Macy Little artist & model
Octo-Girl
Chiara Jane artist & model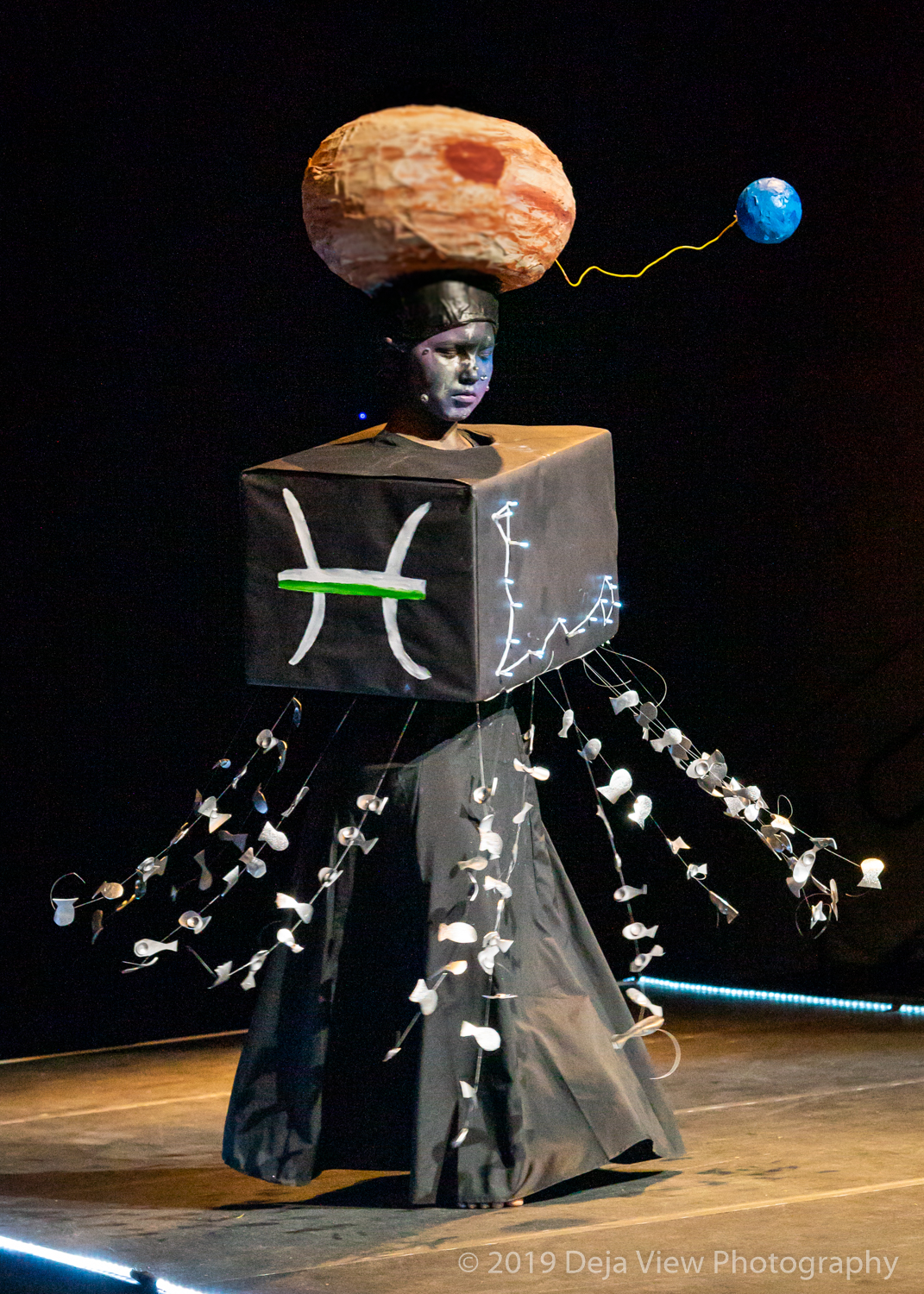 Madam Butterfly
Isabella Nunn artist & model
Ocean Deep
Caden Grant artist & model
Popcorn Madness
Elvira Erickson artist
Ava Erickson model
Danglementic
Ann Emineth artist & model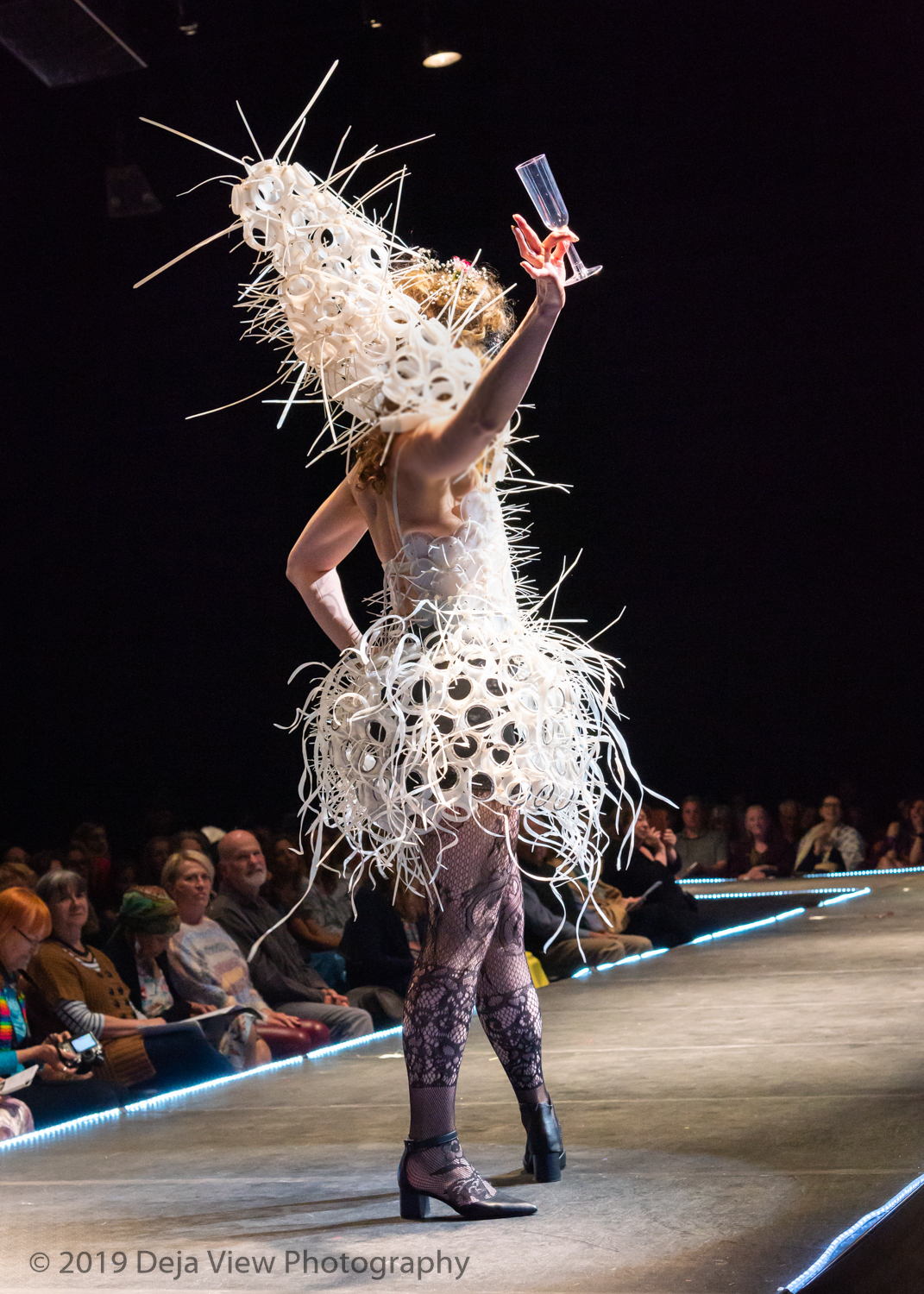 Think Outside the Jar
Anthony Schumann
Cara Faith model
Dragon Skin Ensemble (Peer Award)
Patti Barker
Emri Kilham model
Bookbound
Kelly Nicole Carpenter artist & model
The Agony & the Exsta-Sea
Doreen M. Reynolds
Jaymi Shull model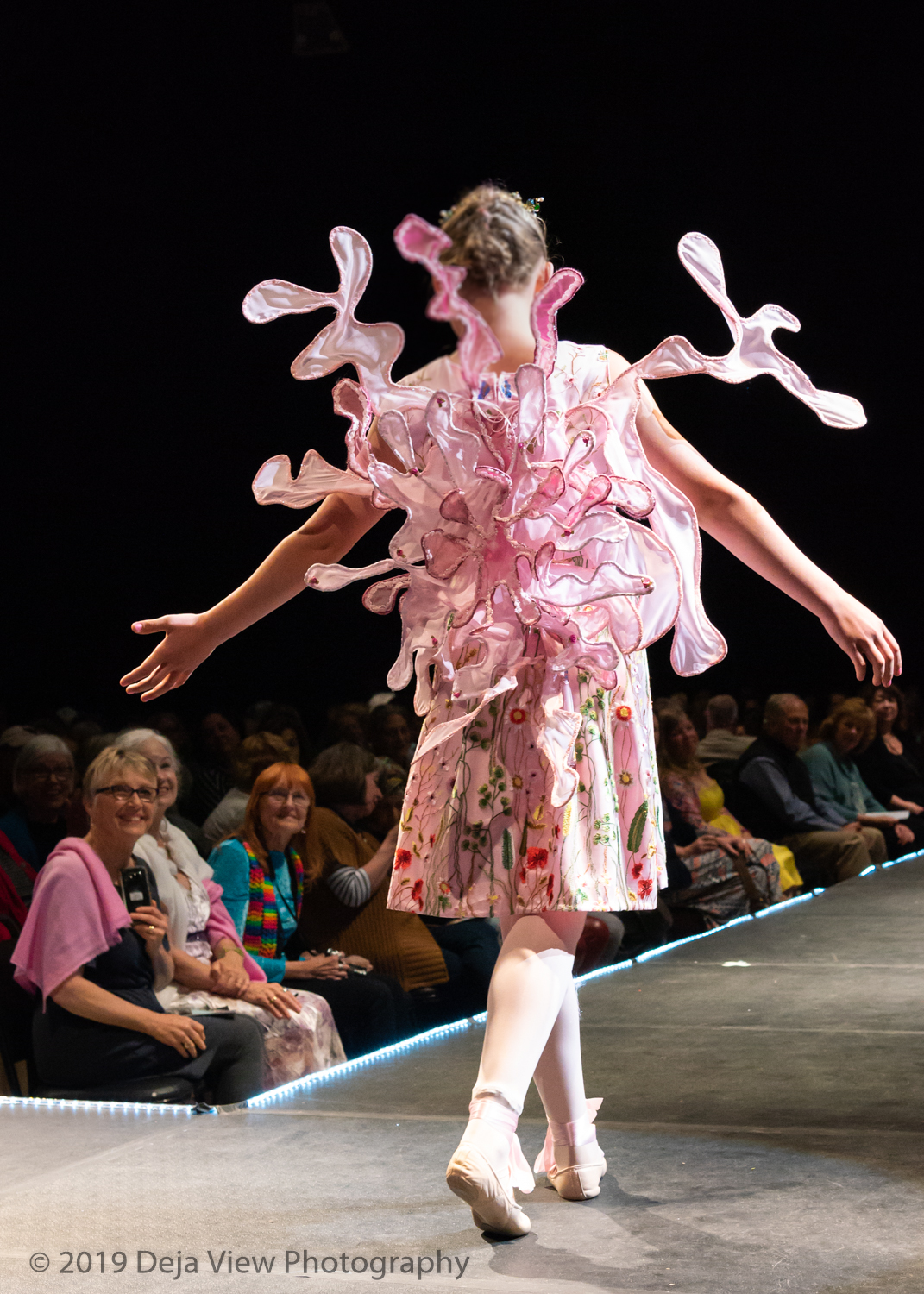 Girl With a Pink Aura
Anita Edwards
Teri Wiley, model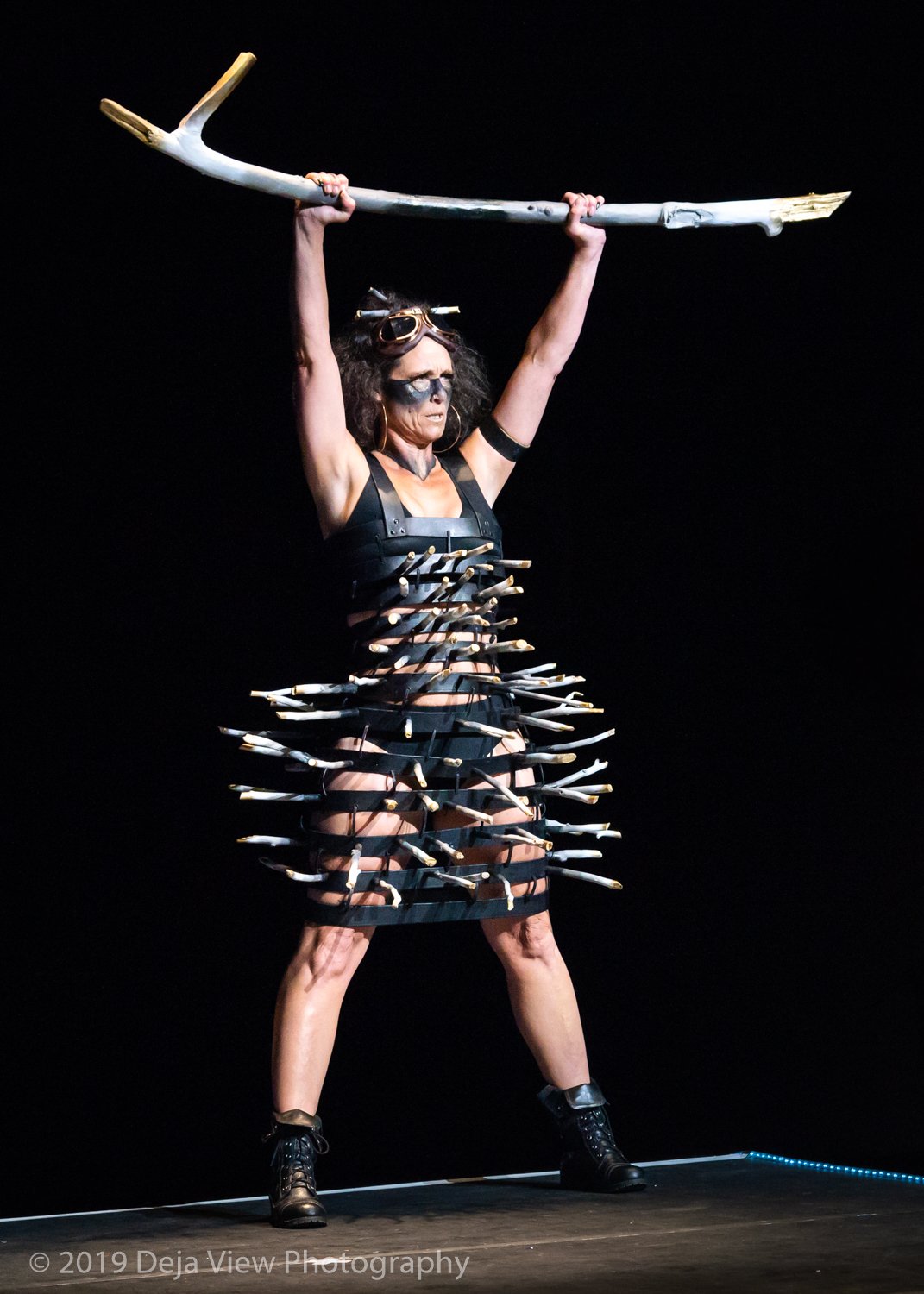 (SHE) pocalypsse
Tina Flores McCleese
Nan Dumond, model
Brainstorming
Eliane Gateno-Fallenbaum artist
Eliane Gateno-Fallenbaum & Daniel Munoz, models
Aria et Aqua
Clare Cole artist
Julie Reed model
Group shot
Denise Winter, MC presenting awards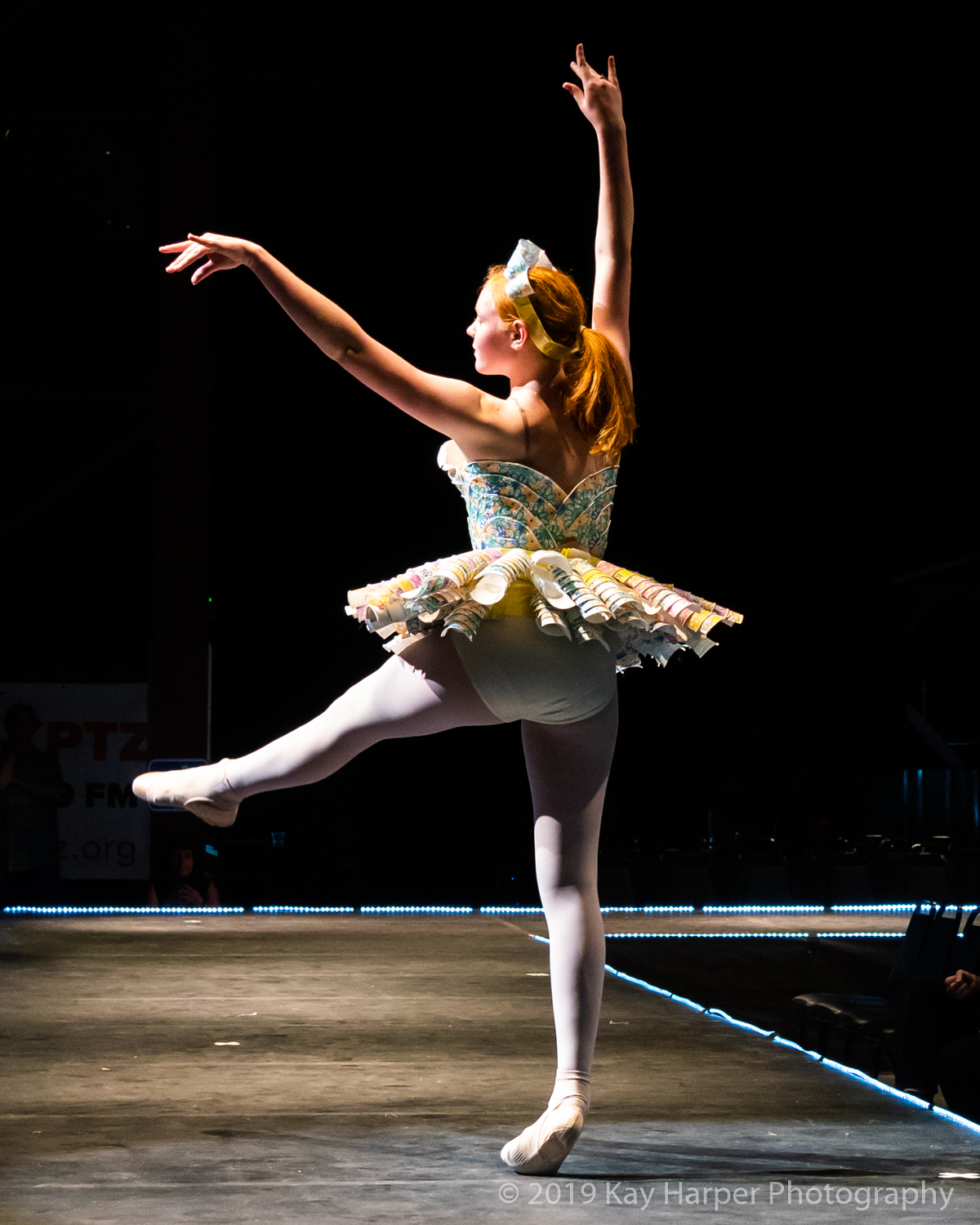 Dixie Ballerina
Haliey Clement & Destiny Fleming artists
Destiny Fleming model
Starry Night Over the Rhone
Donna Lark-Weiner & Pat Herkal artists
Barbara Ramsey, model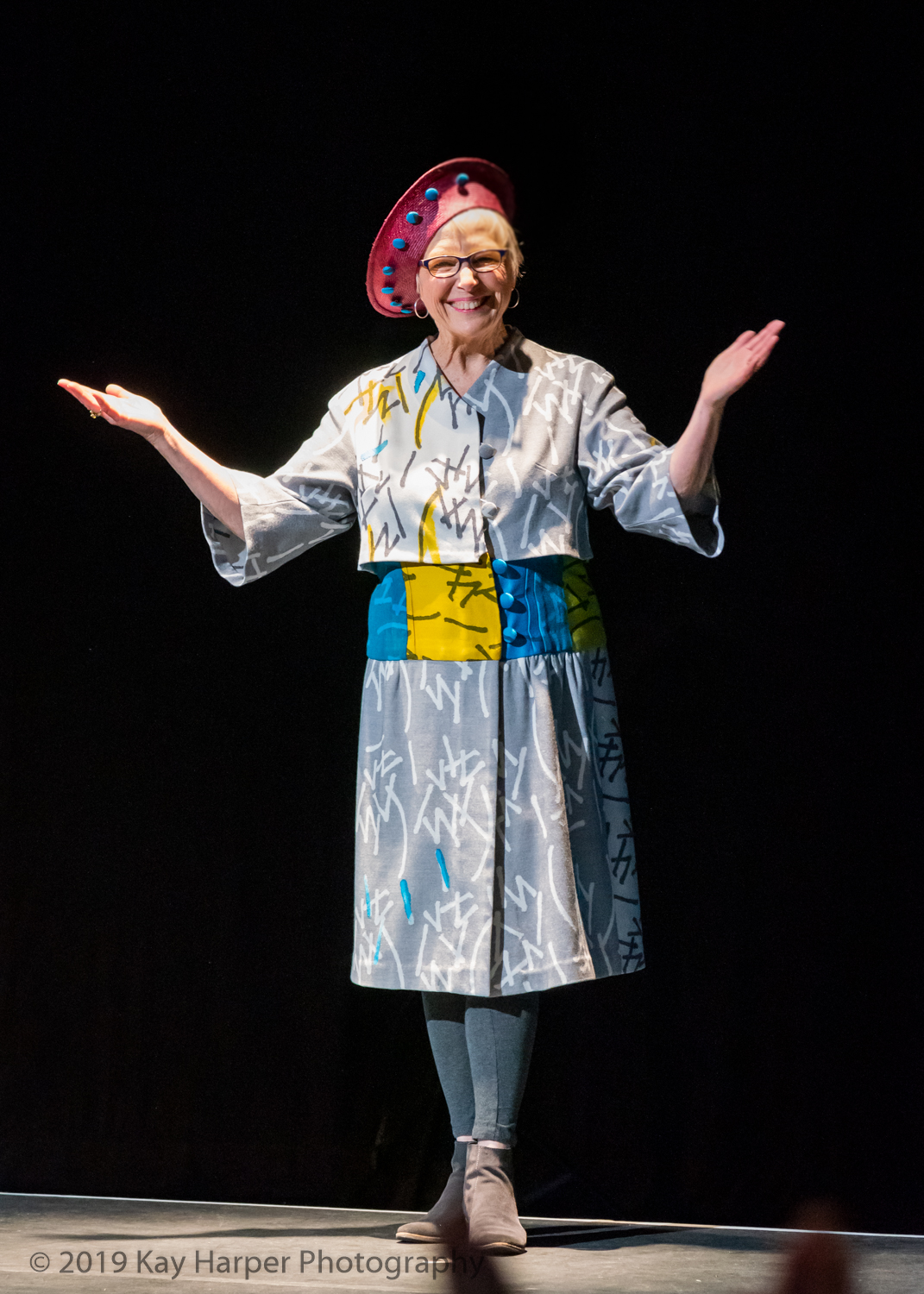 Graffiti
Joyce Wilkerson
Debbi Steele, model
Silly Thing
Dennis Potter
Kate Dean, model
Silly Thing
Dennis Potter
Kate Dean, model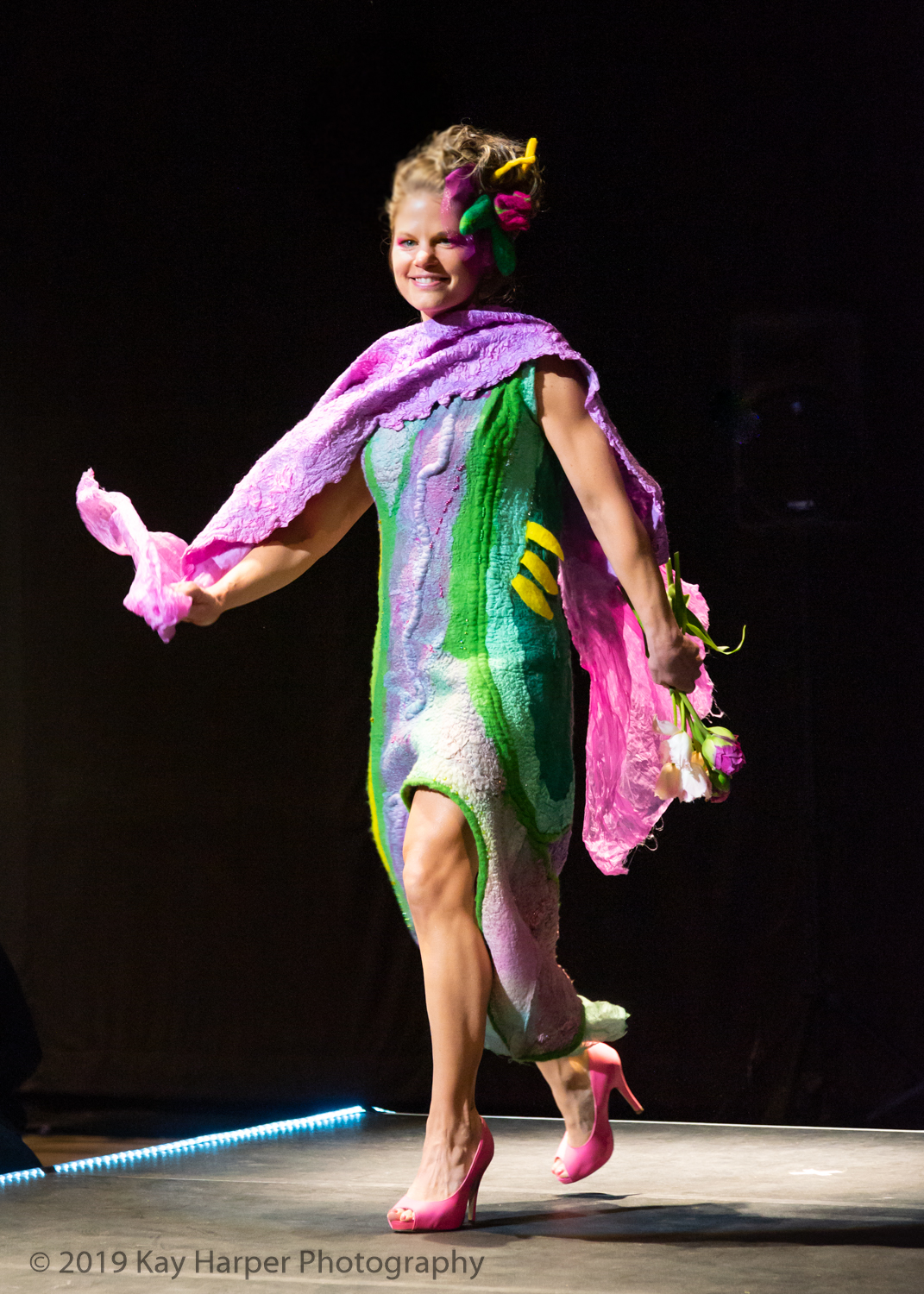 Pink Tulips
Rebecca Gilberto
Susie Haynes, model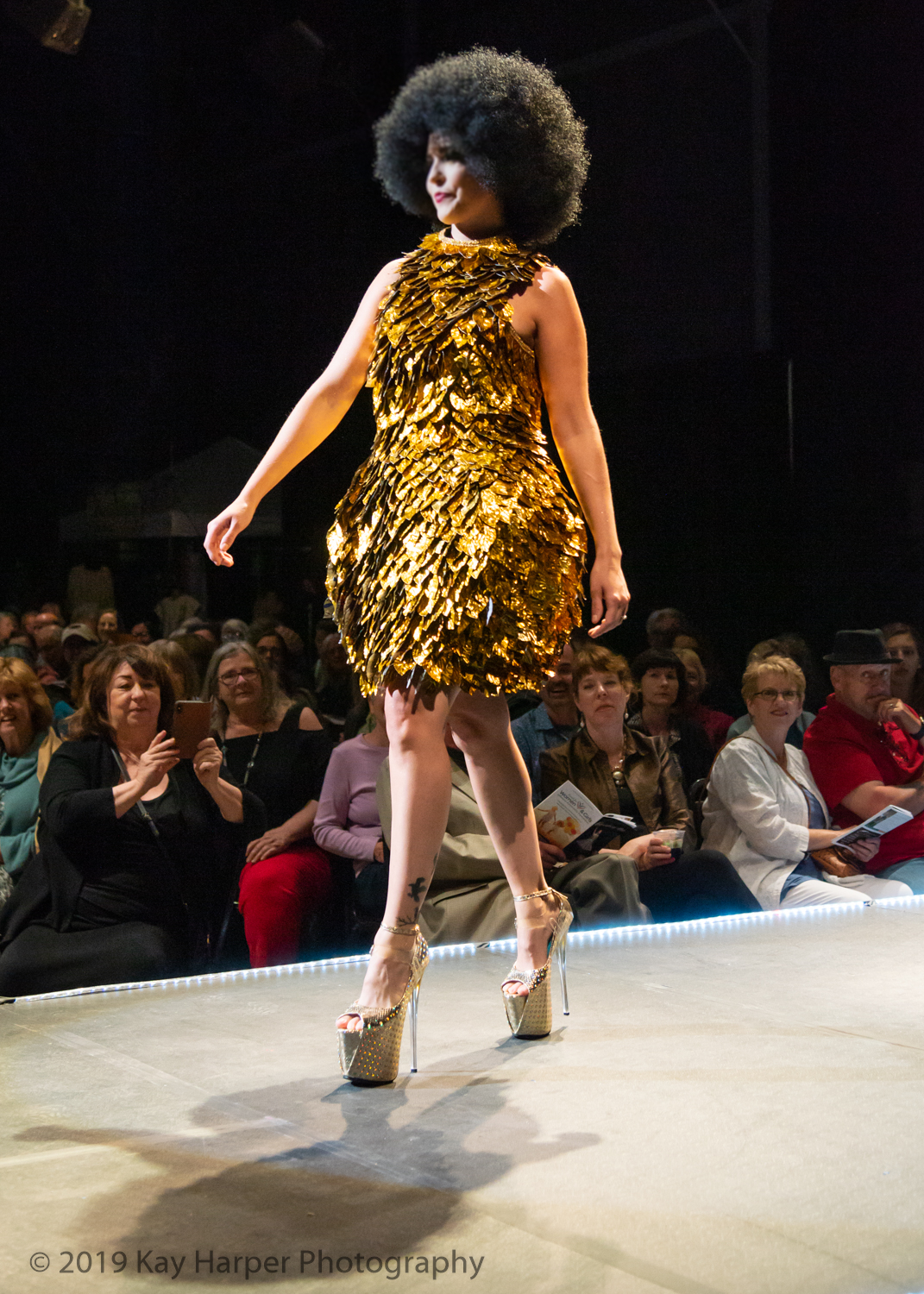 Color of Fall
Dan Homer
Mary-Ashley Medeiros, model
Entwined
Nadia Fisch artist & model
Full Bloom
Una McFaden artist & model
Rose McFaden, model
Popcorn Madness
Elvira Erickson
Ava Erickson, model
Fire & Ice
Sabina Boehm & Hilary Specht
Renee Baribault & Heather Dudley-Nolette models
Orange You a Cutie?
Cheri Kopp
Julie Christine, model
Soft Anxiety Monster
Elizabeth Ayerle
Lynn Hamlin-LeMaster, model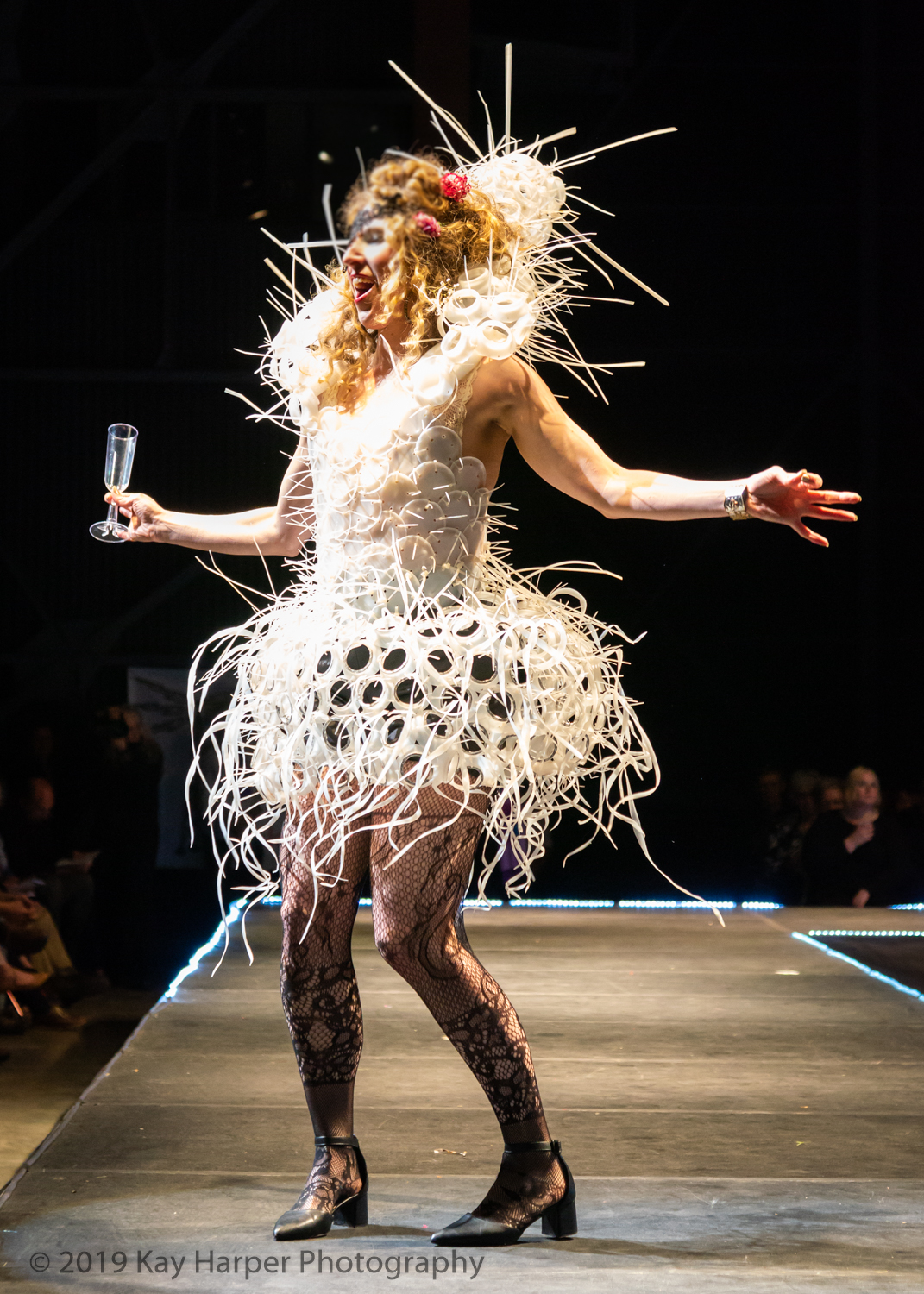 Think Outside the Jar
Anthony Schumann
Cara Faith, model
Dragon Skin Ensemble
Patti Barker
Emri Kilham, model
The Agony & The Extra-Sea
Doreen M Reynolds
Jaymi Shull, model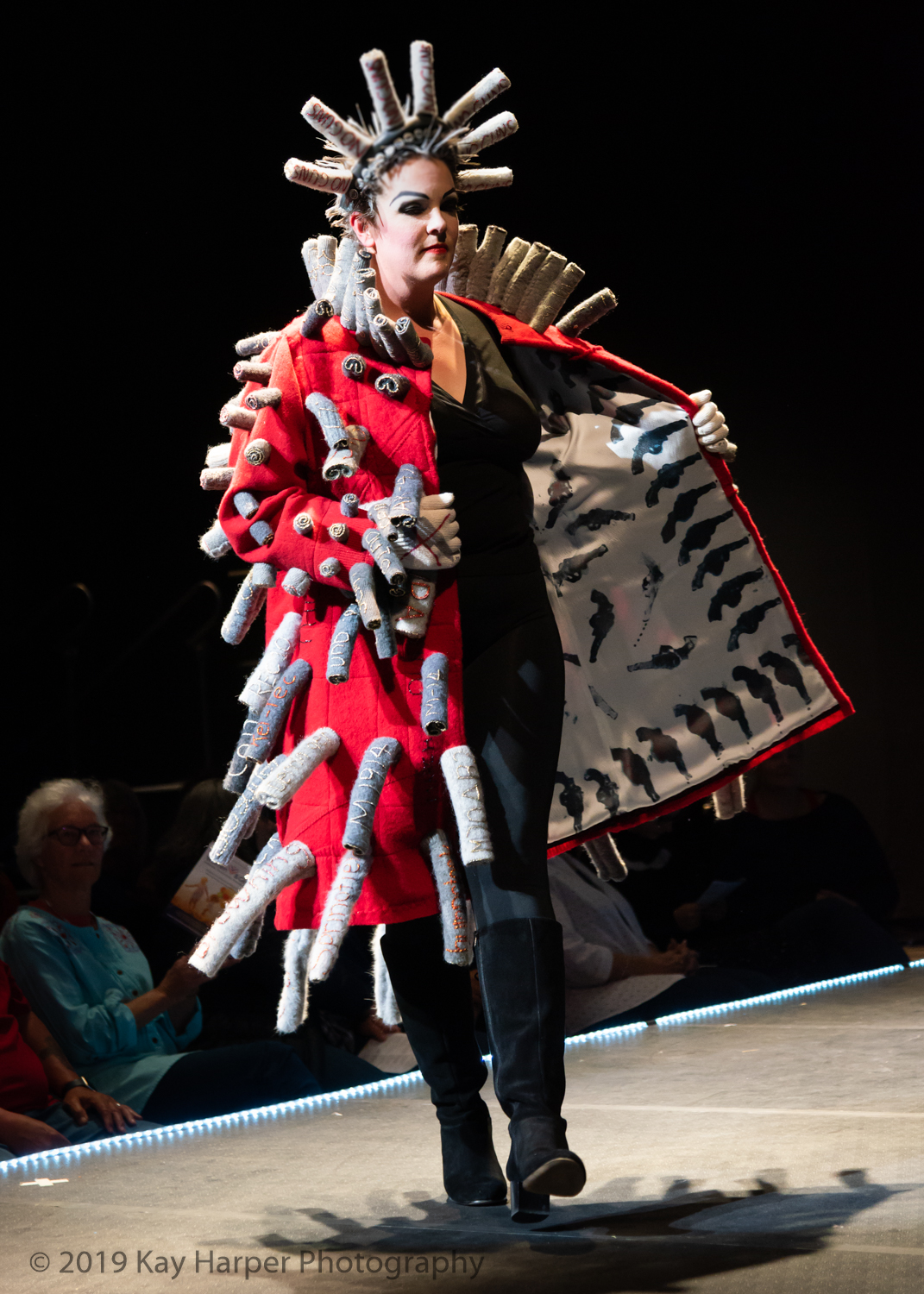 Coat of Arms
Judith Bird
Christine Jacobson, model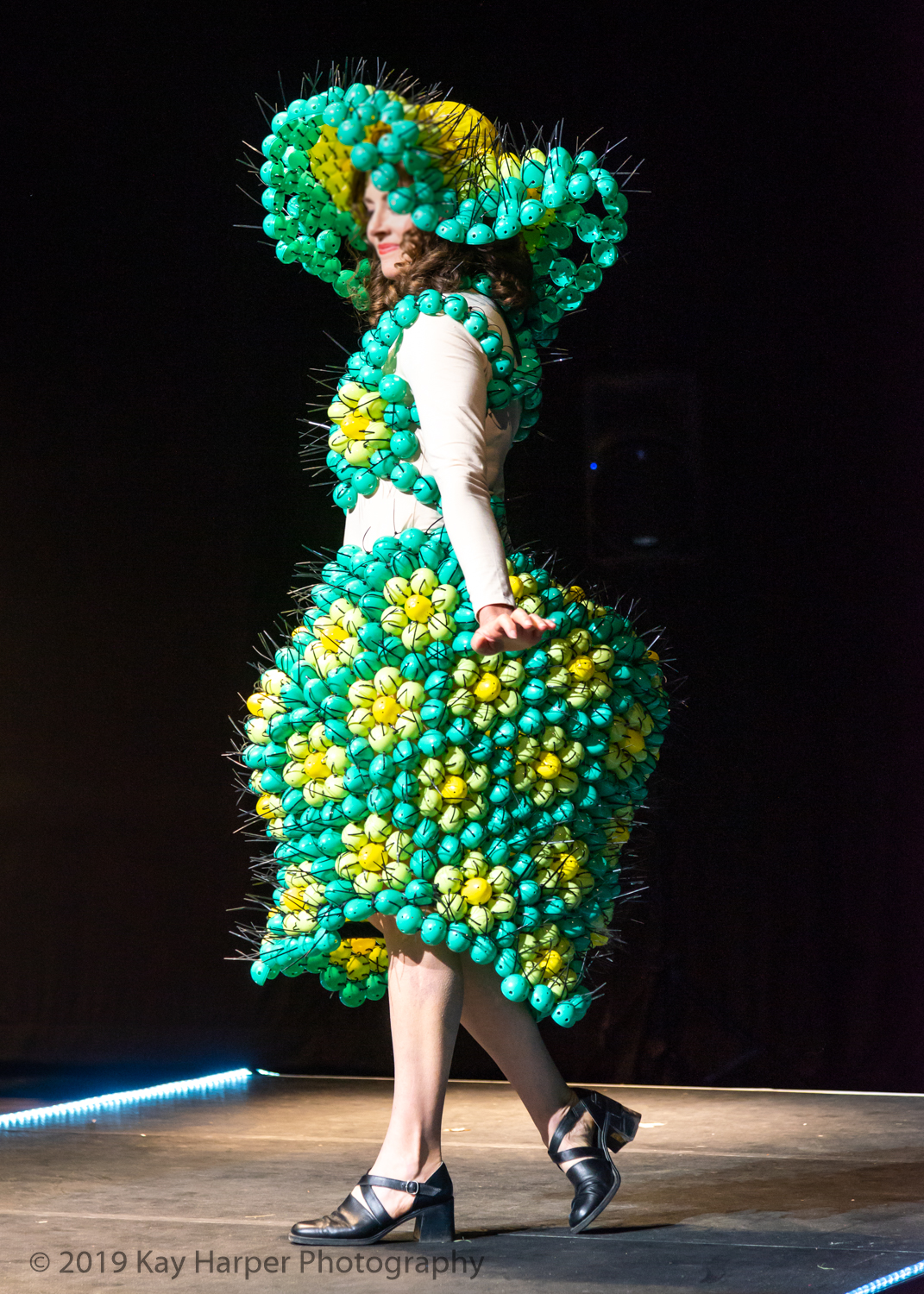 Easter Dress
Anthony Schumann
Eona Keyann, model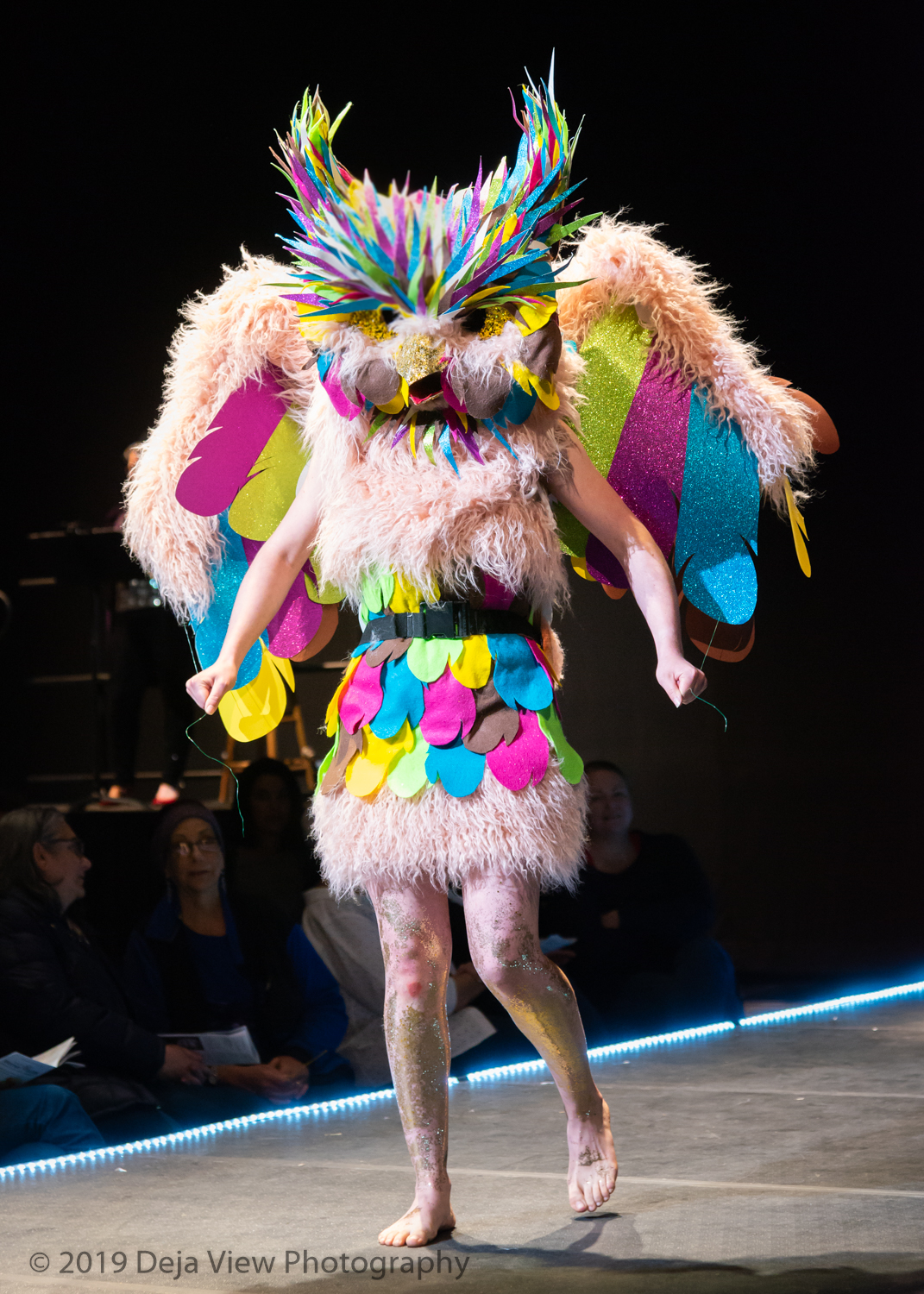 Owl
Rebecca Bartenetti
Felicia Bartenetti, model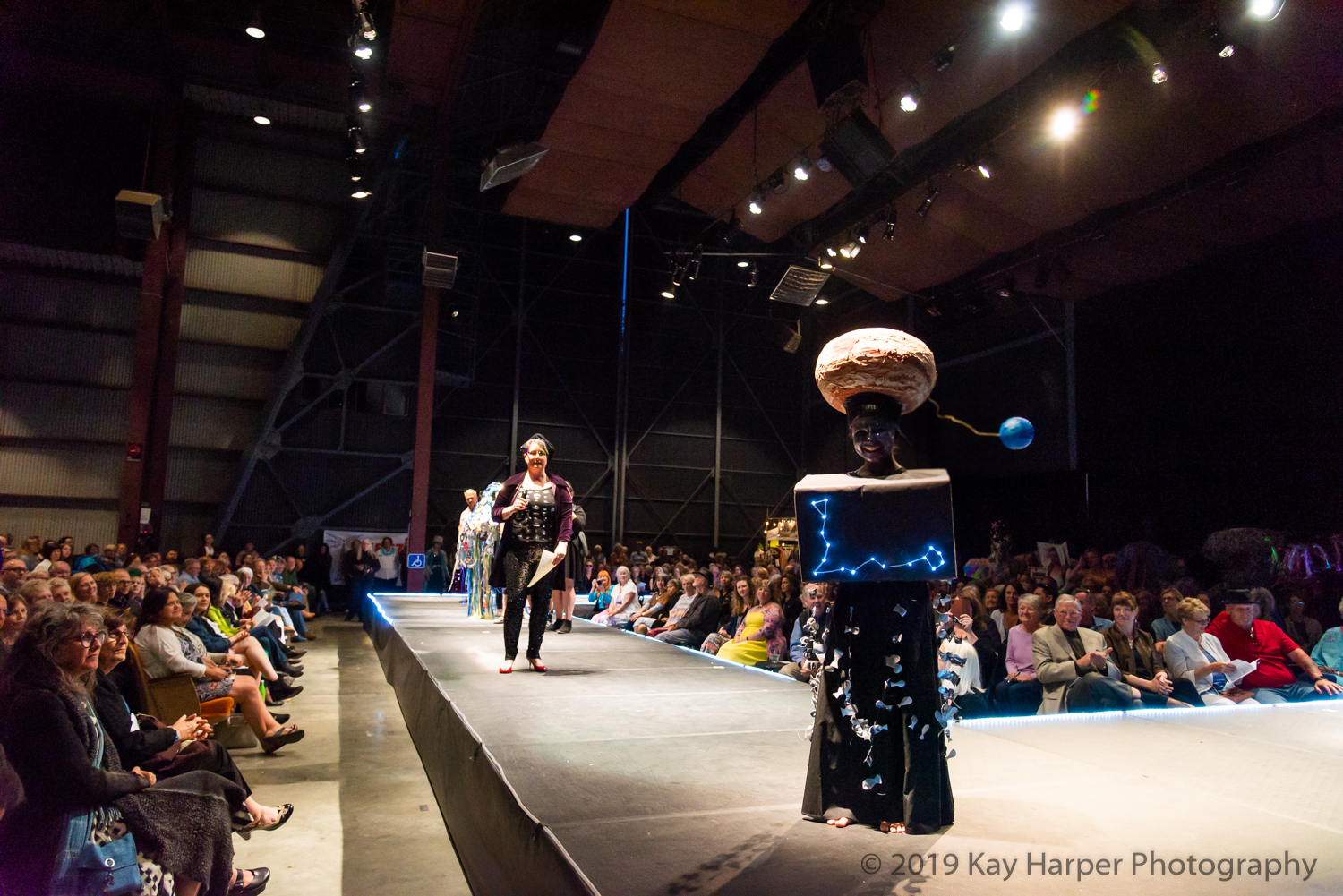 Pisces
Anna Munn
Best Student, 3rd Place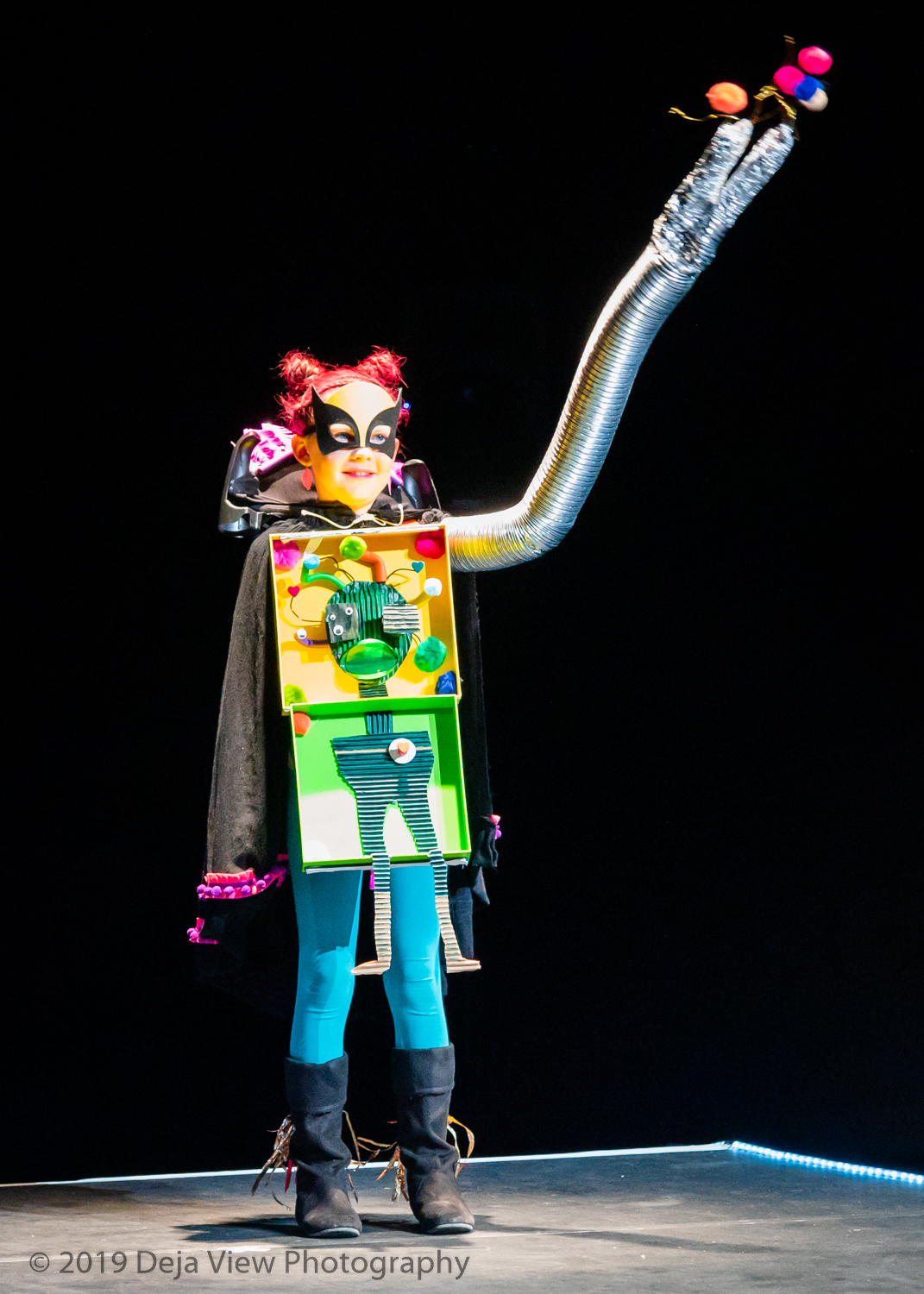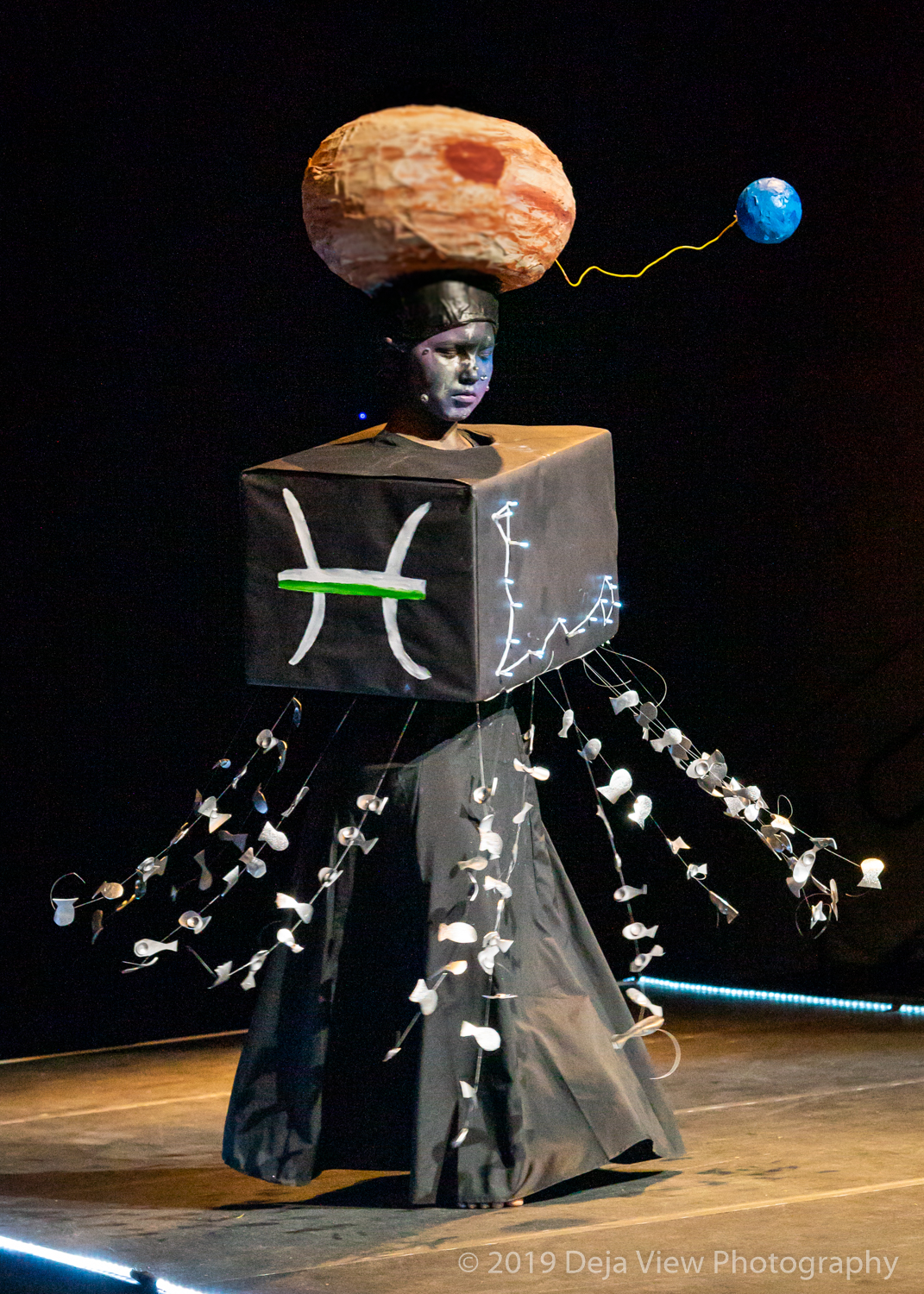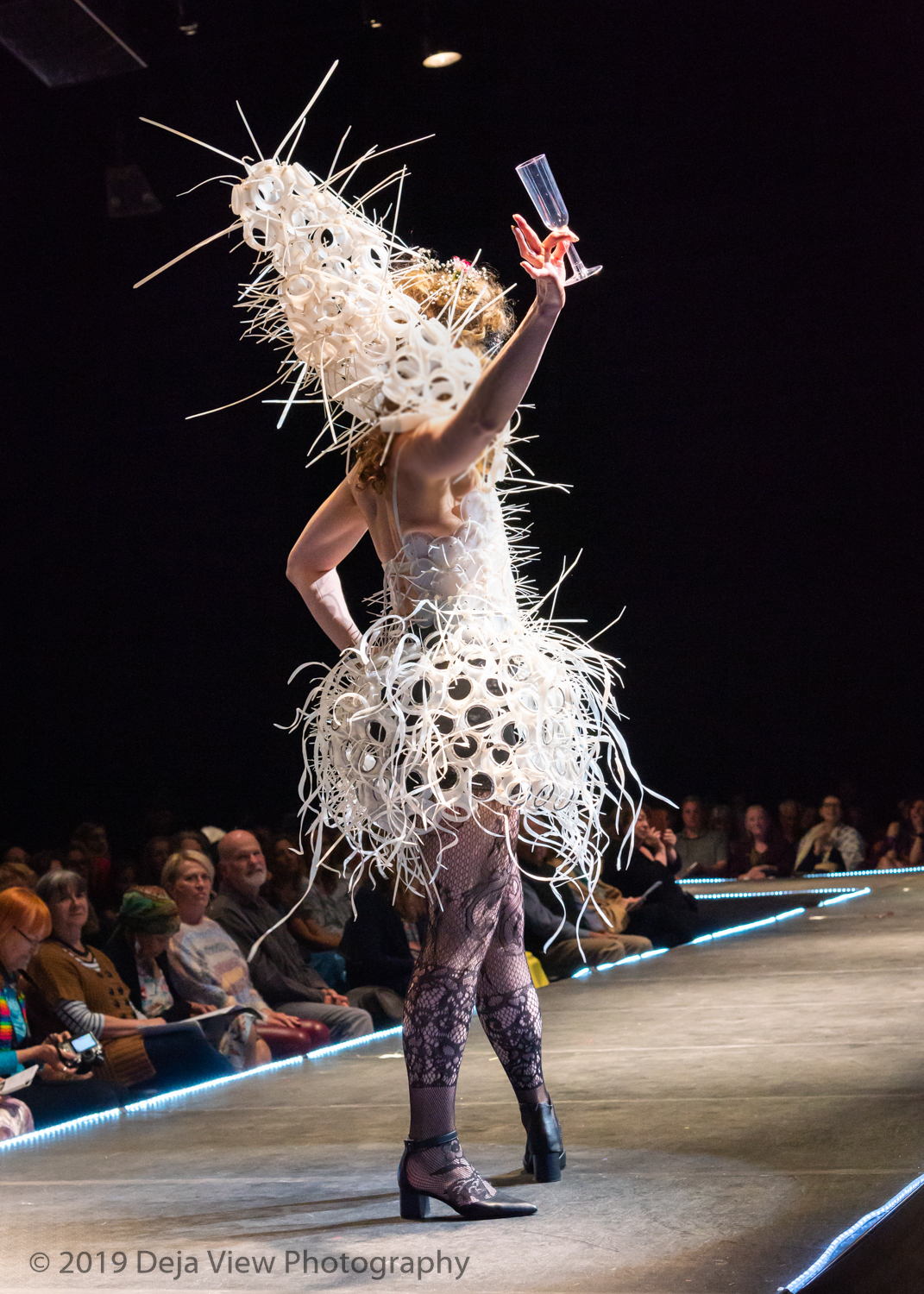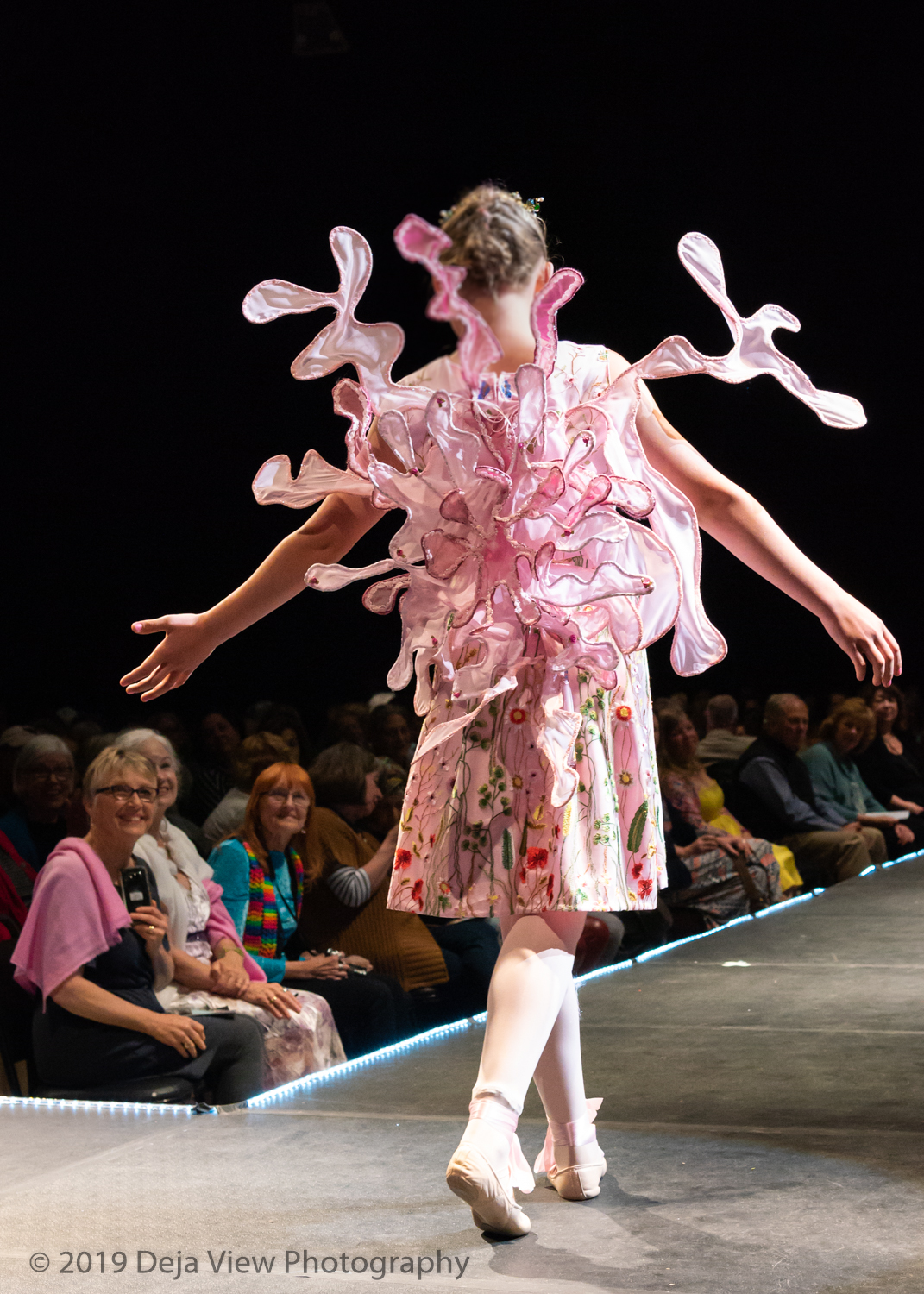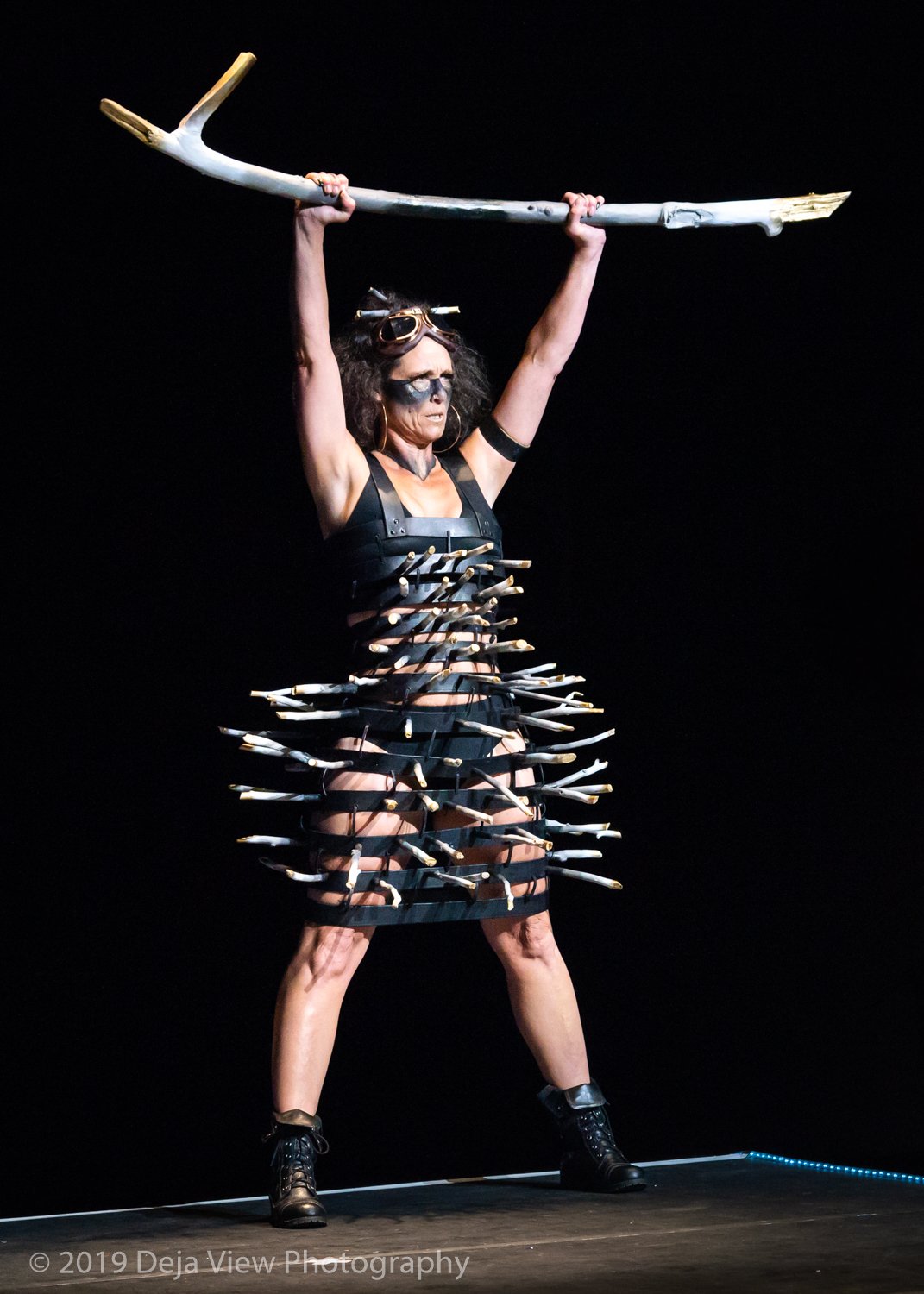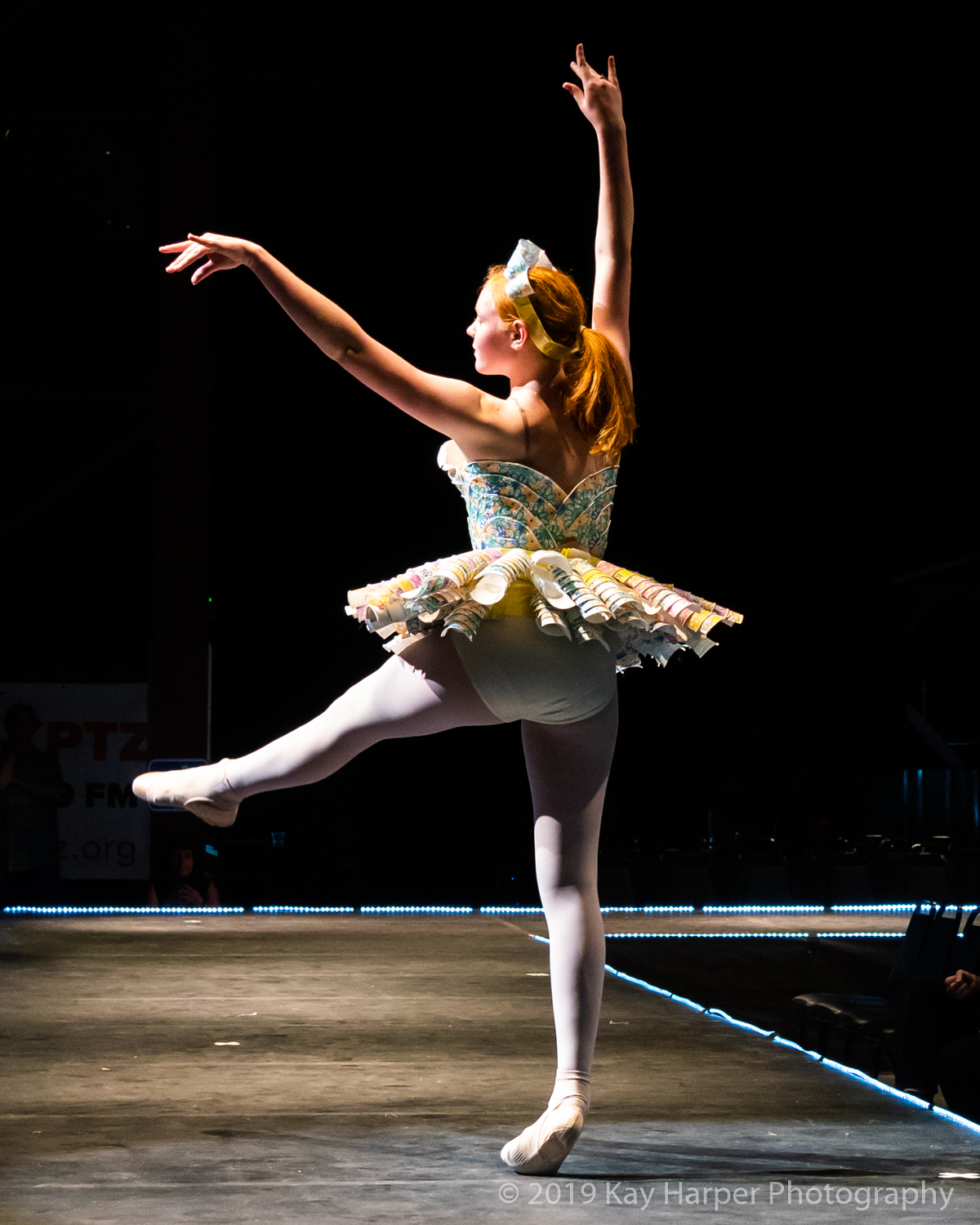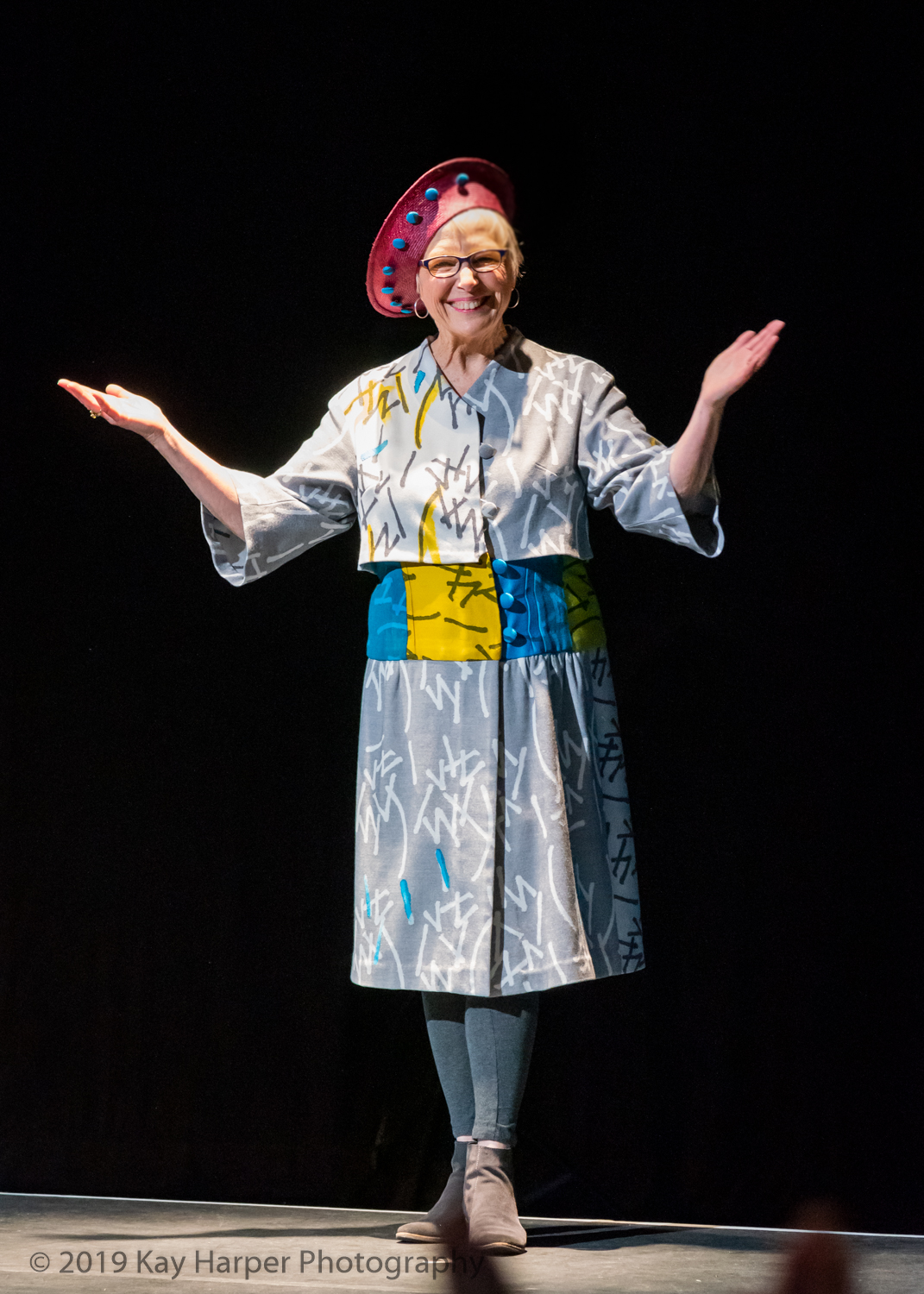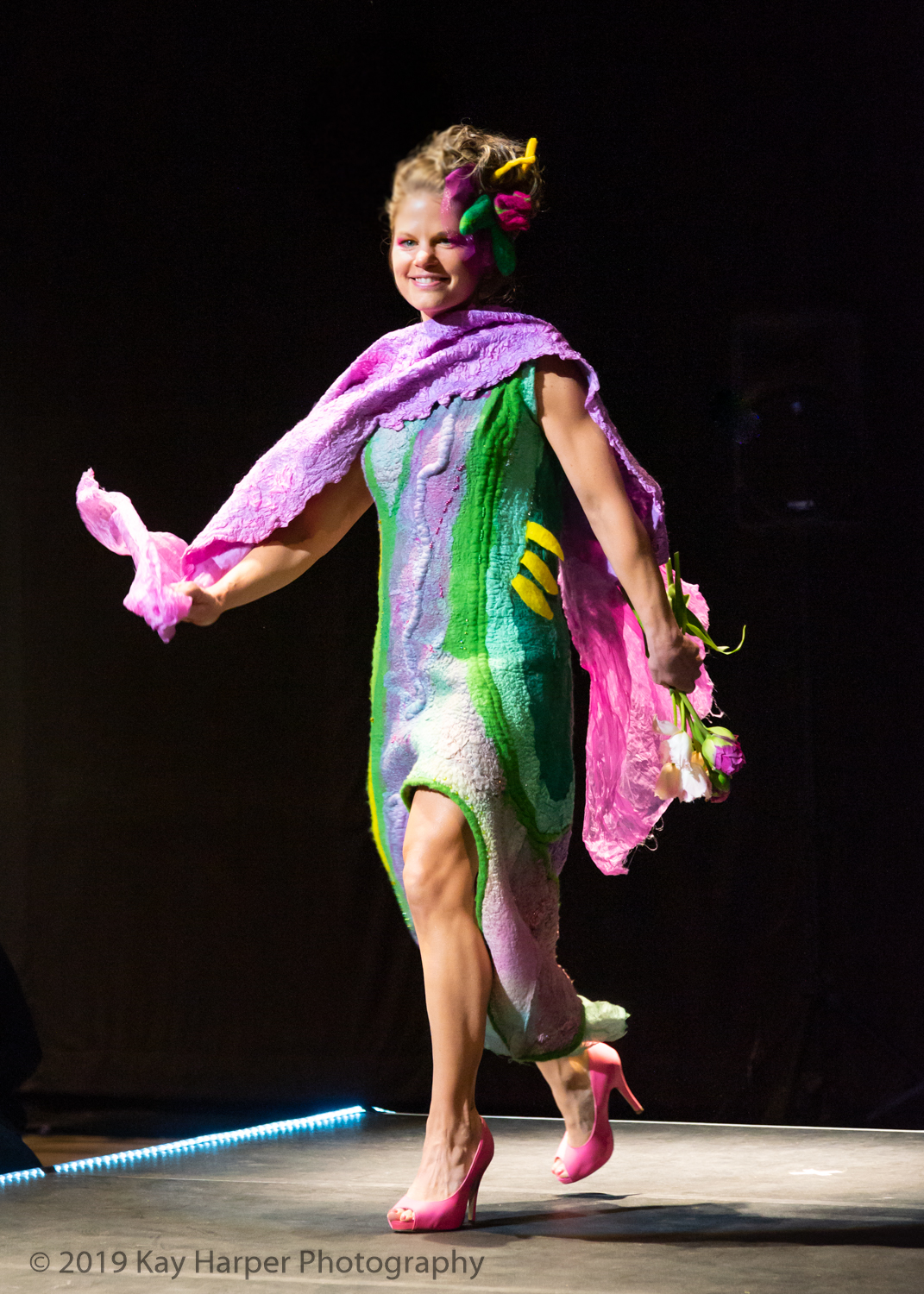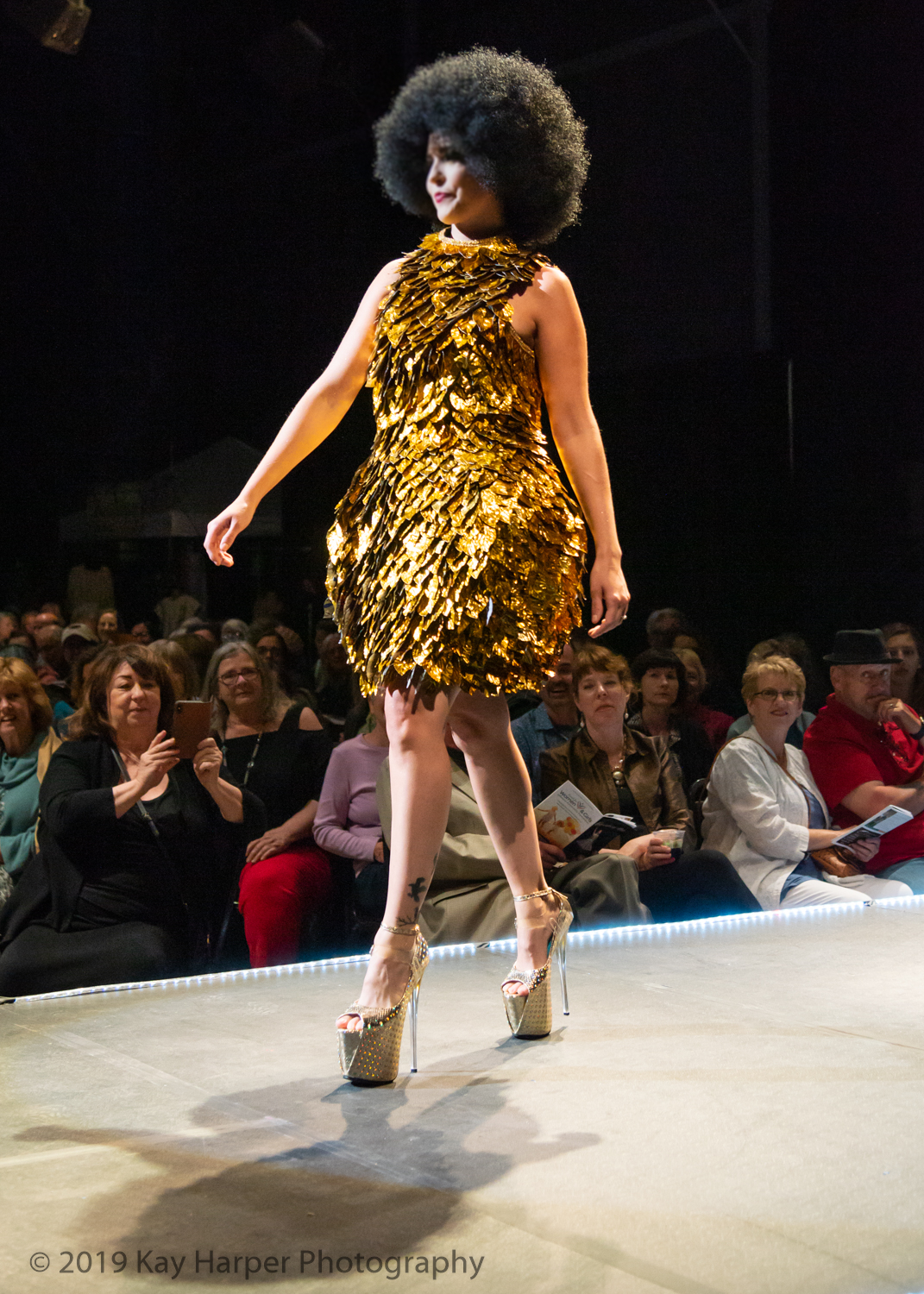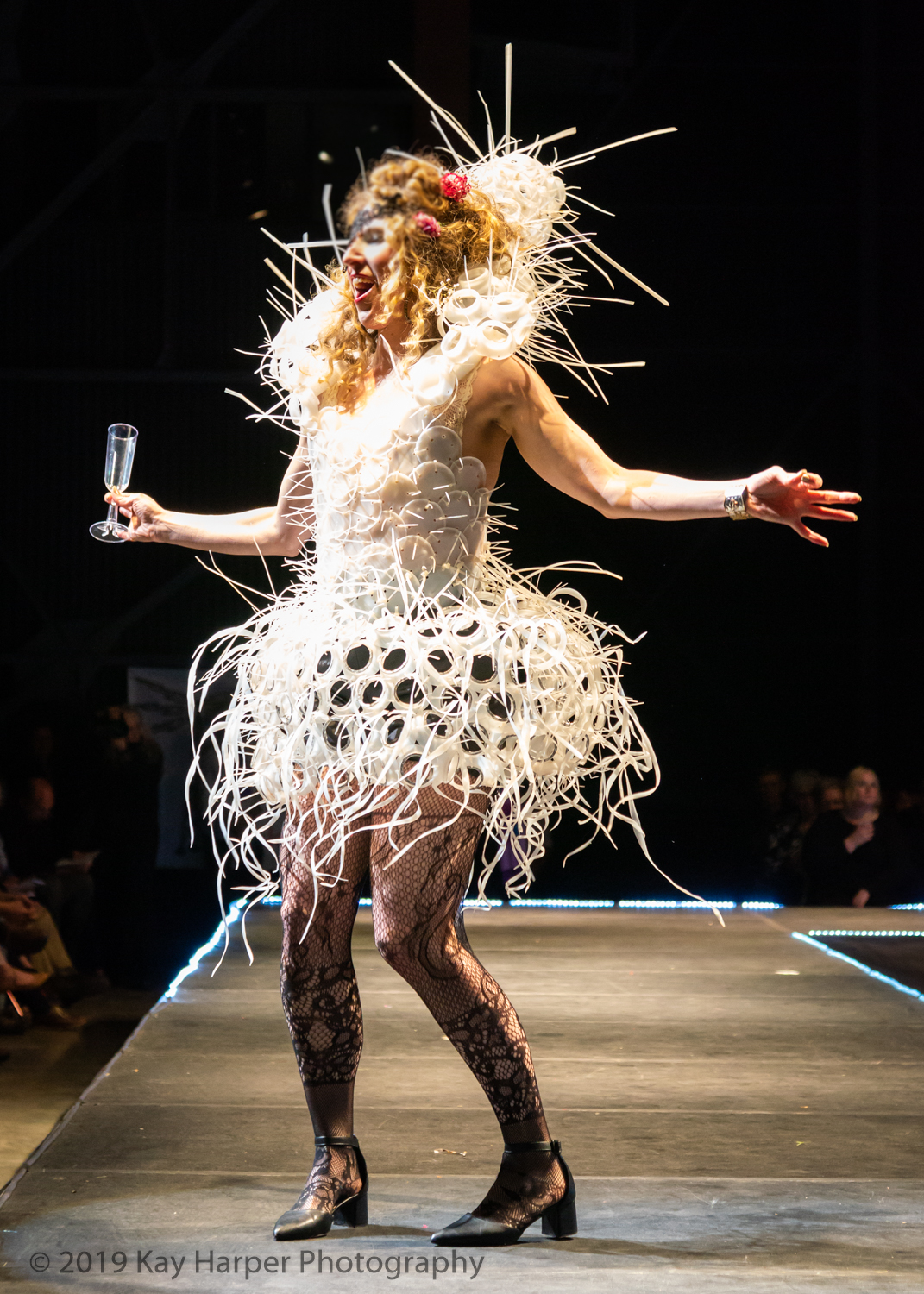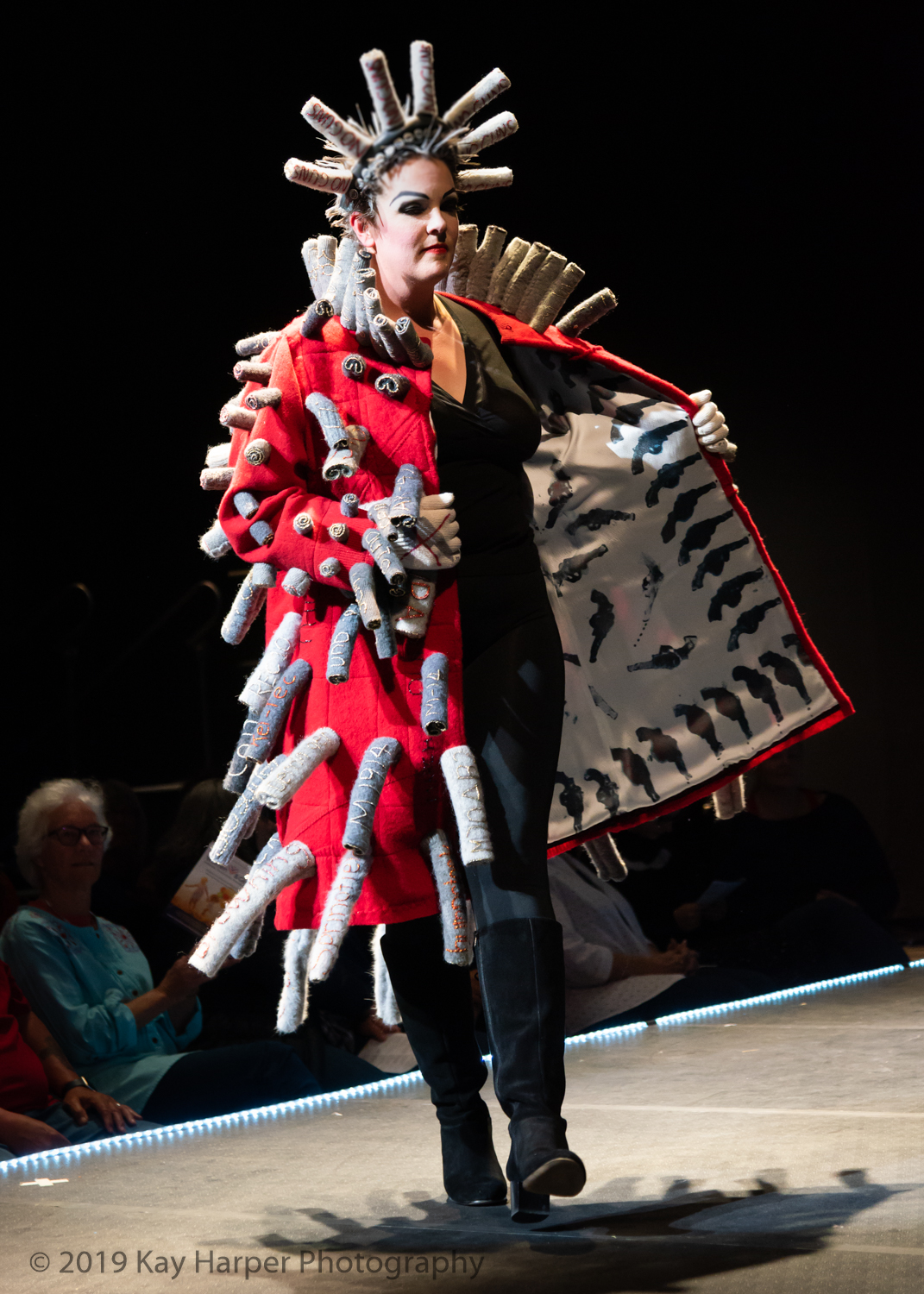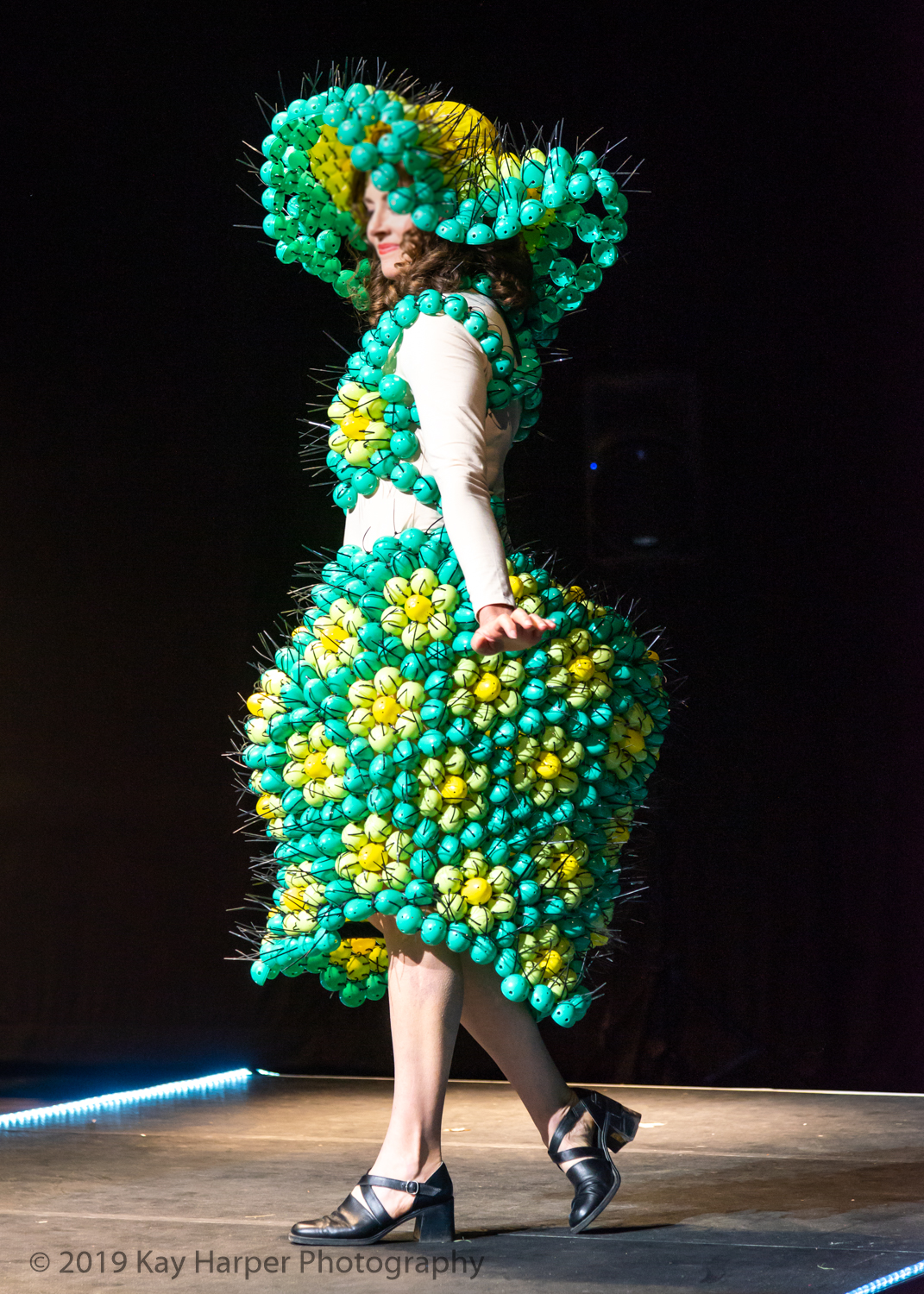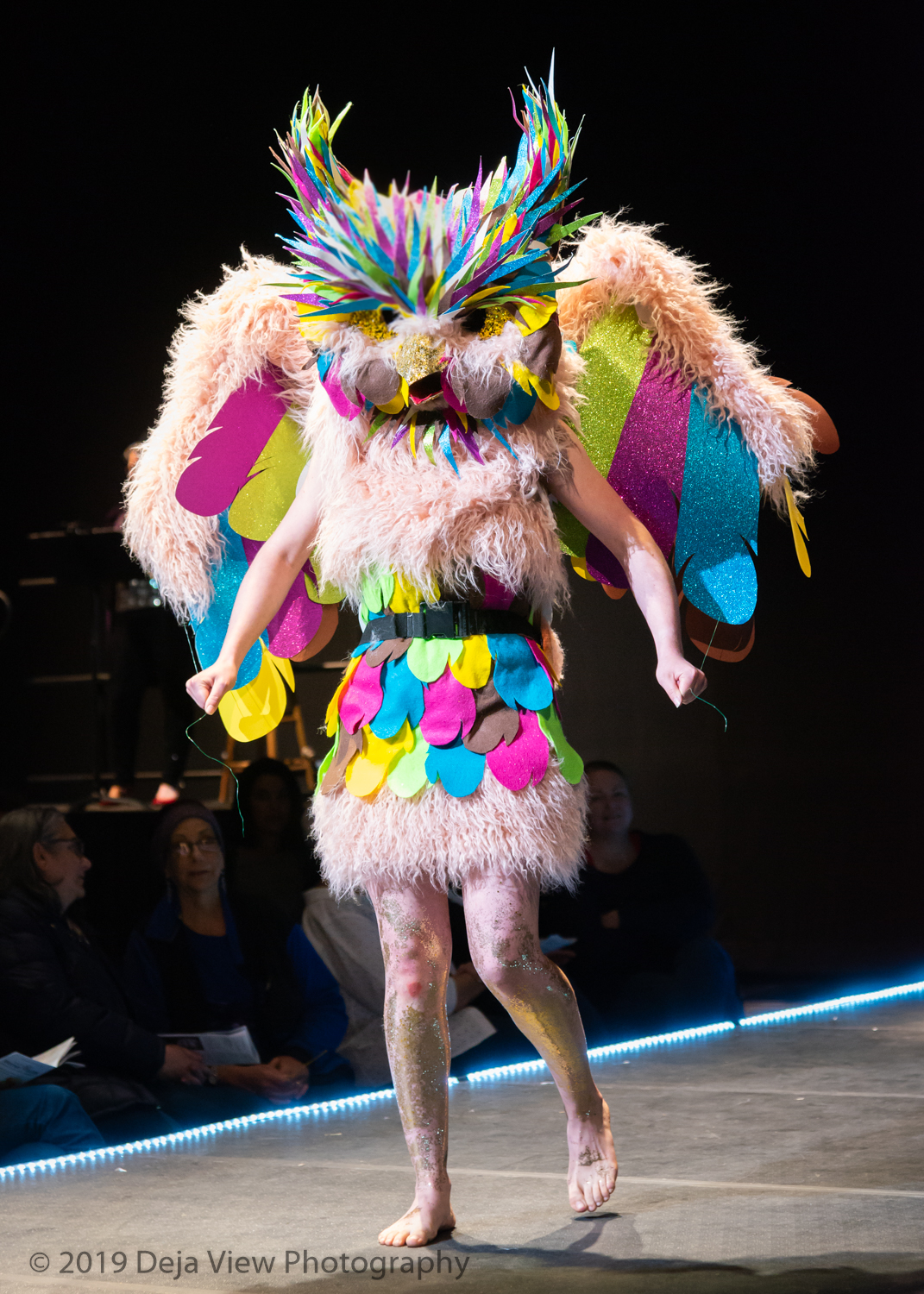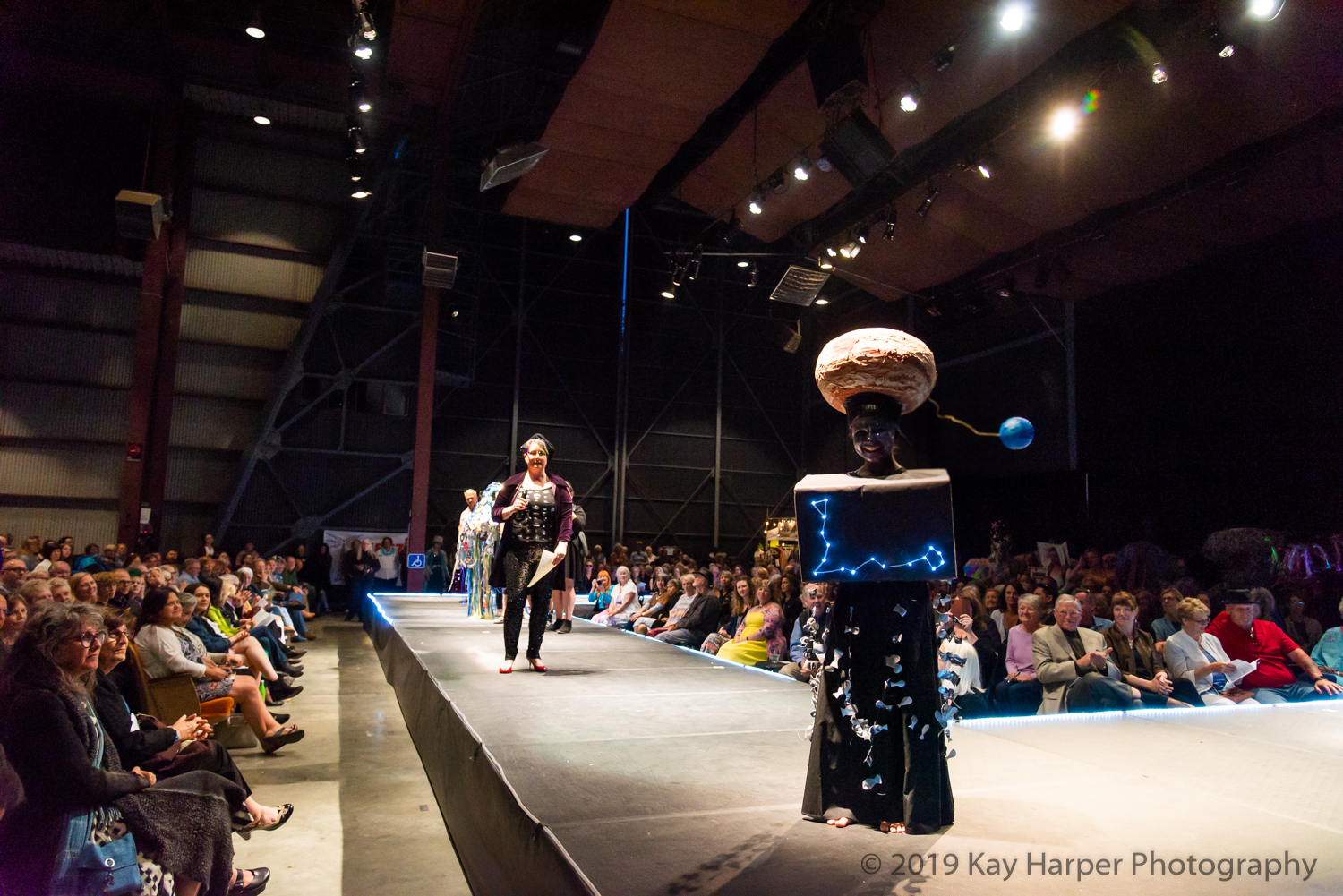 Copy of Prima Jacket
Designed by Joyce Wilkerson and modeled by Dale Fountain

Stylish, hip-length casual jacket with strong graphic elements woven into the peach bouclé fabric; made of rayon, tencel and cotton fibers with fossilized stone buttons.
Copy of Short Coat "Oranges"
Designed by Judith Bird and modeled by Beth Bradley
Contrasting shapes and shades of orange applied on a short, swing-back coat of merino-wool-silk, handwoven then felted. Surprise details inside!
Copy of Exaggerate
Designed by Tamara Halligan and modeled by Jacob Wade

Scandinavian Art and Designer Raf Simons
inspired this ridiculously large sweater of handknit colorwork, in easily laundered acrylic.
Copy of Purple in the Garden
Designed by Michelle Johnson and modeled by Jaclyn Connor

Silk, merino wool, and a sparkle or two are hand felted together to create a lightweight tunic dress.
Copy of Seagrass Zia Jacket
Designed by Joyce Wilkerson and modeled by Catherine Kirkham

For lovers of green, this asymmetrically styled jacket features a shawl collar, patch pocket and handwoven chenille fabric.
Copy of Sweeter than a Sweater
Designed and modeled by Heather Hicks

A vest created from repurposed wool sweaters makes a bright collage with pockets and cutwork as playful elements. A crocheted wool flounce completes the tunic.
Copy of City Girl
Designed by Janice Speck and modeled by Polly MacComber

An embellished boiled wool cape, re-fashioned from a jacket, with a re-purposed merino wool dress layered underneath.
Copy of The Girl From Underneath the Couch Cushions
Designed and modeled by Emillia Nunn

Clean out the couch for bling, tear down the curtains for a cape, nothing can stop the determined debutante when it's time to impress!